CMP at the BATTERY JAPAN Feb. 26 (Wed) – 28(Fri), 2020 Tokio Show
Int′l Rechargeable Battery Expo BATTERY JAPAN is one of the most important trade fairs for manufacturers and developers of rechargeable batteries worldwide.
The 11th annual exhibition Japan Battery 2020 was held from February 26 to 28 in Tokyo, Japan. CMP had the booth at the exhibition: Commercial Director Valeria Arkhipova represented CMP.
The goal of CMP at the exhibition was to meet with its current customers – Japanese manufacturers of greases and cathode materials supplied with lithium hydroxide by CMP today.
At the same time CMP keeps on expanding its list of customers at the battery market: the company discusses long-term supplies of lithium hydroxide, lithium metal and natural spherical graphite with Japanese battery producers.
In addition CMP discusses joint projects for the production of lithium hydroxide, lithium metal, natural spherical graphite and cathode materials with its Japanese partners..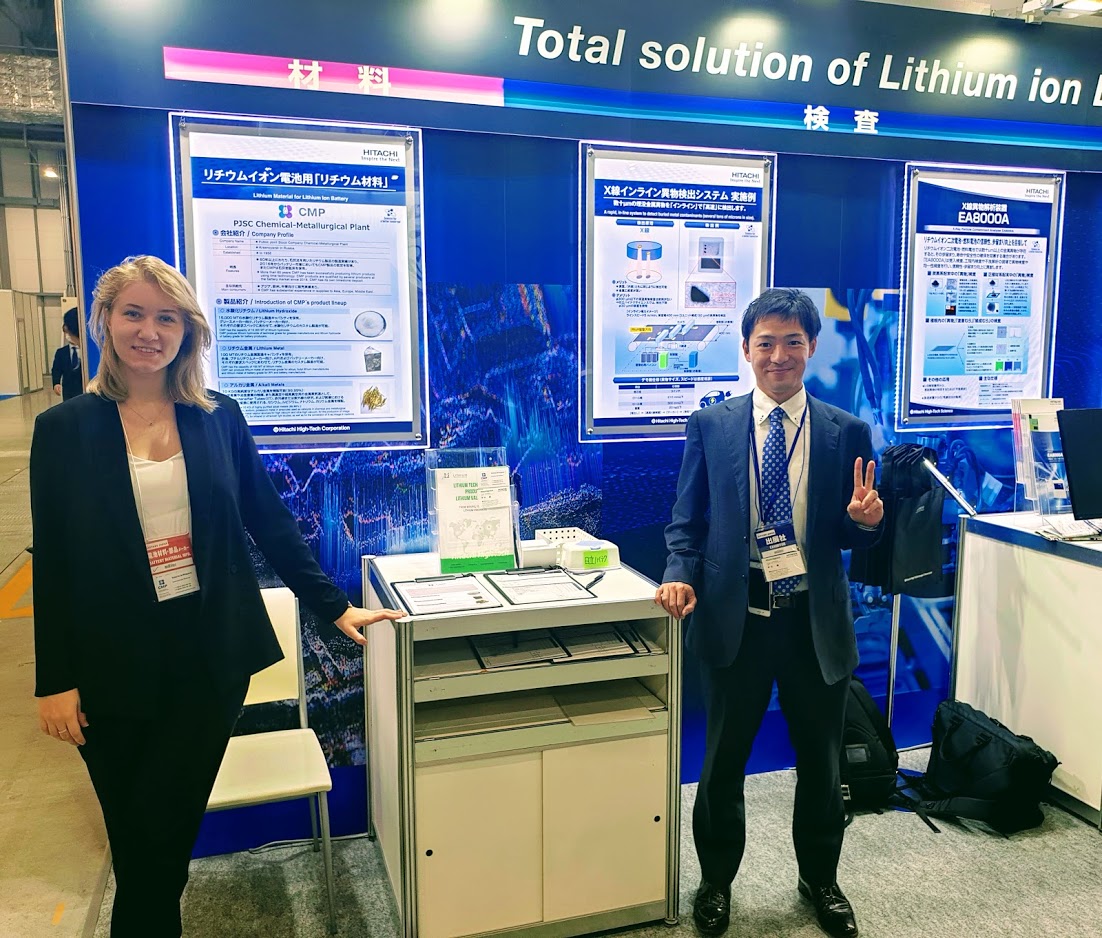 29/02/2020